Let the Kids Inspire You to Make a Difference Today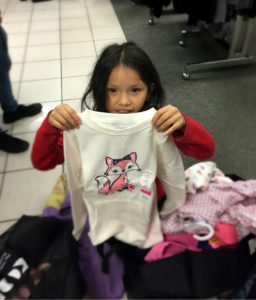 The summer is heating up! While many families are dealing with the heat by swimming or vacationing… others in our community are concerned about where a meal will come from now that school is no longer in session. A/C bills are increasing and families are struggling to make ends meet.
Many students are excited about their new back-to-school wardrobes… but others will have the same hand-me-downs that they outgrew two years ago.
Kids Matter is always working year-round to impact as many children as possible so that these families in our own community who need our help have somewhere to turn to. That is why we need the support of our donors and friends- so that our network of hands can continue to raise up those who can only lift themselves so high. Today, we are extending our hand for yours in hopes that you will become a true Friend of the Kids.
Give back, receive more.
Donate Now!