AROUND THE BLOCK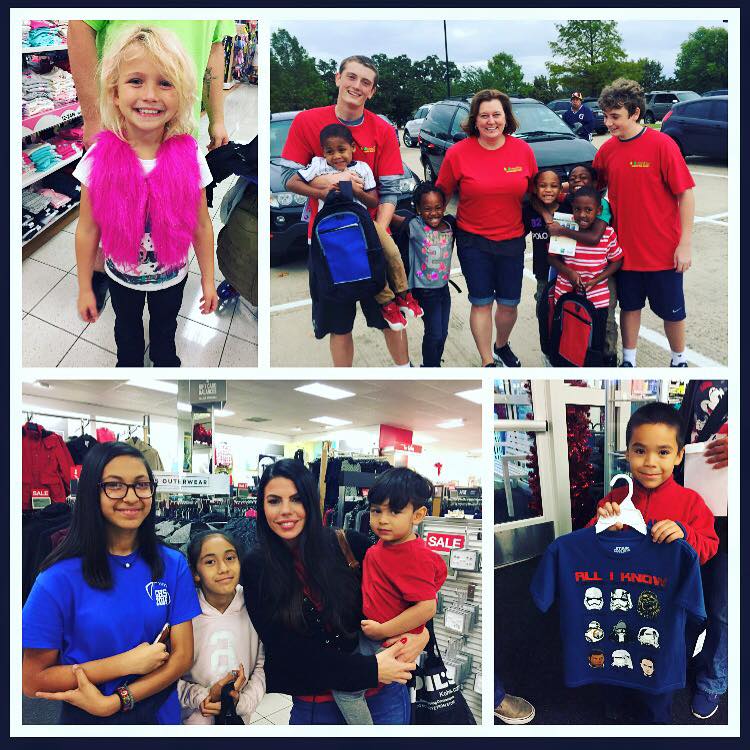 Around The Block (ATB) is our largest program where our leadership teams, volunteers, and donors can all interact together with the children we serve. ATB is a collaboration among Kids Matter, Kohl's Department Store, Buckner Foundation, Pro-Players, Barbara Bush Literacy Foundation, and the McCarty Family Trust.
In November 2016, over 2,000 children shopped for new clothing and received sneakers, a new backpack, and a book of their choosing. Over 700 volunteers participated in the events. Since 2006, we have served over 7,800 children. This program addresses the very basic need among low-income children.
Kids Matter has conducted two events per year, averaging 1,200 – 1,400 kids. Events are held at the Southlake Kohl's location, which is our flagship event, and another location in the Dallas/Fort Worth metroplex. For the first time in Kids Matter history, an event was held in 2016 in Austin, Texas because of the support provided by the McCarty Family Trust.
With the support, Kids Matter aims to grow the Around The Block program and event to a national level with more events held annually.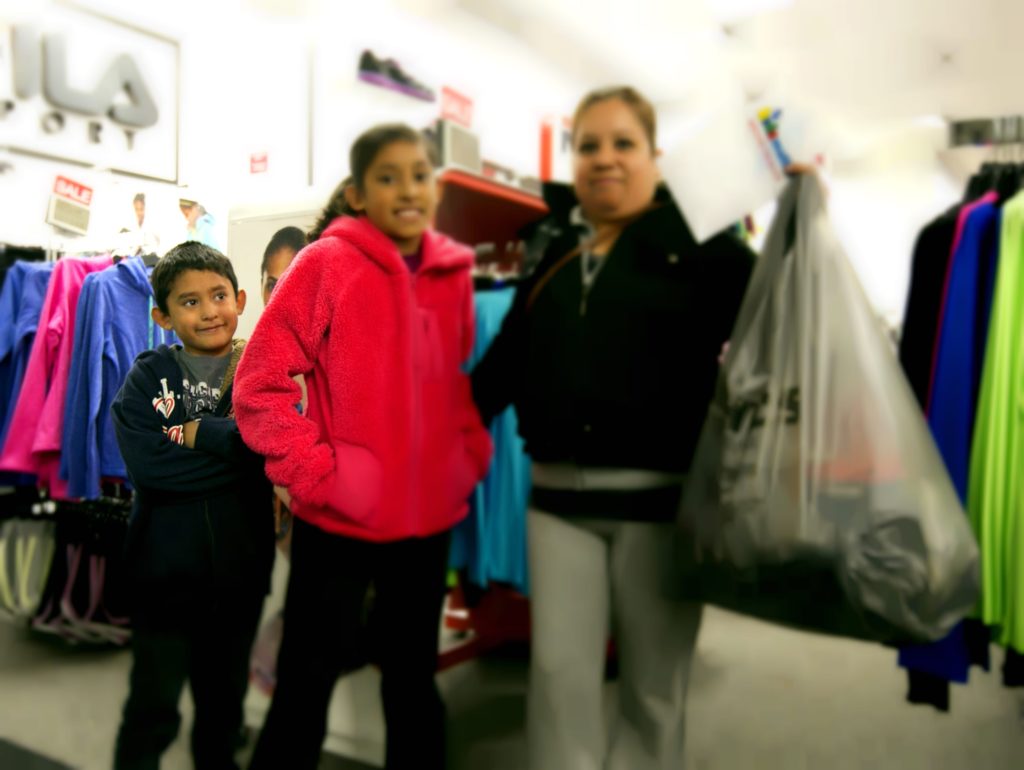 It's important to Kids Matter to nurture the confidence and hope in each child. We not only strive to provide the children with clothing and supplies that they need, but also what they want.
"When you think about your childhood, there are very few things more important than fitting in and dressing like the other kids. Last year, I was paired with a single mom and her two kids at our ATB event. Her 12-year-old son looked despondent. The mom asked if it was alright if he bought a pair of brand-name jeans, which were more expensive than the other jeans. She confided that her son was being bullied because he was wearing hand-me-down clothes and the new jeans would really lift his spirits. I told her, 'Of course, it is your Kohl's cash to use as you see fit.' The immediate change in his demeanor as he held those jeans and the smile on his face is something I will never forget. Our goal is to give these kids a hand-up rather than a hand-down. It could quite literally make a difference in a child's life. One small pebble can cause thousands of ripples in a person's life."
Marti Conner, President of Kids Matter International